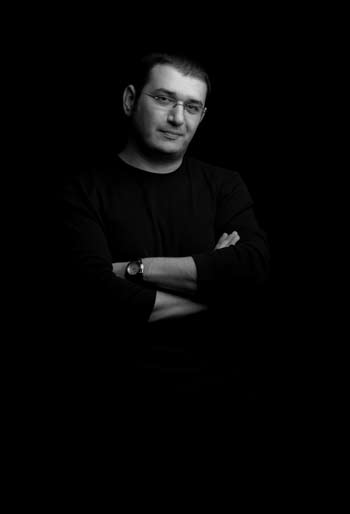 Emile grew up among musicians: his Armenian mother who is a piano teacher and his Lebanese father who is a composer and a professor of music, teaching Arabic singing, occidental and oriental music theory, oud playing and solfeggio. With both influences in his life, Emile became a composer, and developed his own oriental fusion style.
Ever since he was a child, Emile followed his father's compositions very closely, entranced by the process of composing and recording. His father guided him through it, taught him how to play oud, and at 16 years old, offered him his first home studio –the starting point of all his musical recordings.
Emile pursued his passion by doing audiovisual and cinematographic studies at Saint Joseph University/ IESAV. In 2000, Emile became an instructor and he is currently teaching sound design, sound recording, technical listening and foley at the same university.
This diploma also opened a door to the world of cinema, where Emile established himself professionally, in sound design and sound post-production.
Soon enough, he developed his own musical style. It is a mix between different musical backgrounds he grew up with and his own curiosity and taste in jazz, blues, rock, chill-out, and many other styles. When Emile composes, it comes from all these different places, and it makes it as unique as his musical experience.
Today, he puts most of his creative talent into the composition of music for films, and sound design. Emile worked on the musical soundtrack of over 200 documentary films, for independent production houses and TV broadcasters such as Al Arabiya, Al Jazeera Documentary and many others. His work in music composition and sound design also extends to fiction films, TV commercials, TV Series, and TV programs.
Emile draws from his own experience over the last decade to keep on expanding his musical style and elaborating his vision in sound design and sound post production.